Okay, so you decided on getting a memory foam mattress. Now your asking yourself, 'well how do I choose the right one for me?' Don't fret, I'm here to provide you with some information that will steer you in the right direction and make the process a whole lot easier.
Firmness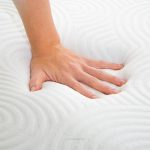 The first thing you want to consider in purchasing a memory foam mattress is the firmness of the mattress.
How do you know what firmness is right for you? Well thats all personal preference. Some people, particularly older adults and seniors prefer a firm mattress. A firm mattress provides extra support for achey muscles and joints, and can be the best option for arthritis sufferers. Heavier people tend to prefer a firm mattress as well. The extra support provides a more stable base and helps distribute weight more evenly across the surface of the mattress.
If your preference is a firm mattress check out my review of the Zinus Responsive Memory Foam Mattress.
Children, young adults and petite/small people tend to prefer a soft or plush mattress. You will commonly hear the phrase 'it feels like your sleeping on a cloud' when describing a soft/plush memory foam mattress. If you like to feel cradled and supported while you sleep, a soft memory foam mattress is the one for you.
If your interested in a soft/plush memory foam mattress I recommend checking out the Zinus Supreme Ultra Plush Memory Foam Mattress HERE at amazon.com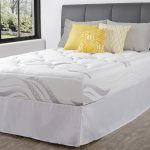 Perhaps you don't want a firm mattress or a soft one. Your looking for a mattress that feels just right. (Goldilocks anyone? anyone…..?….. I tried…) I would say that most people can find comfort in a medium- firm memory foam mattress. Its sort of a universal fit firmness. It provides support where you need it, but also has the soft conforming 'memory foam mattress feel' you would expect from a..well, memory foam mattress. I myself prefer a medium firm mattress. So if you spent your life sleeping on the floor, or behind a dumpster (for some reason?), and have no idea how firm you like your mattress to be, I recommend you try a medium firm mattress. I'm confident you'll love it.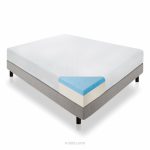 If your interested in a mattress with that 'just right' feeling I recommend checking out the Lucid 12 inch Gel Memory Foam Mattress HERE at amazon.com.
So to recap:
Older adults, seniors, arthritis sufferers, large/heavy individuals = FIRM Memory Foam Mattress
Children, young adults, petite/small individuals = SOFT/PLUSH Memory Foam Mattress
Goldilocks, behind dumpster sleepers, everyone else = MEDIUM firm Memory Foam Mattress
*Bear in mind that this is just a guideline and not the rule. I'm basing this information on the law of averages and of course there is always exceptions to that rule. I don't want any 90 year old woman who love a soft/plush mattress coming after me.
Mattress Thickness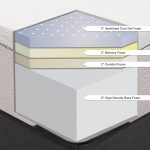 Memory foam mattresses come in a variety of thicknesses ranging from 6 inches to as high as 16 inches.
Why does the thickness of the memory foam mattress matter? When choosing a memory foam mattress thickness there a few things to consider.
How much does the person(s) sleeping on it weigh? I wouldn't recommend a very thin memory foam mattress to a heavier individual. Under the weight of a heavy individual a thin memory foam mattress has the potential to 'bottom out' greatly reducing comfort, longevity, and the ability to effectively provide support. Below is my recommendation for weight limits based on thickness to help increase the comfort and longevity of your memory foam mattress. Keep in mind that the weight limit is PER person. So for example if the weight limit is 180 pounds per person, due to the weight distributing nature of memory foam its possible to have two 180 pound individuals share the mattress comfortably.
Mattress Thickness                   Weight Limit (per person)
6 inches                                               180 lbs
8 inches                                               220 lbs
10 inches                                             260 lbs
12 inches                                             300 lbs
14 inches                                             340 lbs+
Just as I wouldn't recommend a very thin memory foam mattress to a heavier individual, I wouldn't recommend a very thick one to a lighter individual. Typically the thicker the memory foam mattress, the more expensive it is. More material = more money. Now if your a lighter individual and money isn't an option, I say go ahead and buy the thickest one you want, your comfort and support will not be compromised. But if your looking to save money or are on a budget keep in mind that a lighter person doesn't 'need' a very thick mattress. Simply put, its more than they need.
A thick memory foam mattress is comprised of multiple layers of foam that work together to provide support. As the weight of the individual is applied to the mattress, the multiple layers compress, each doing its designated job to provide comfort and support. However if your a lighter person, your body weight wont transfer far into the mattress, rendering the extra layers of foam essentially unused. So if your a petite individual you can save yourself some money and skip the extra thick memory foam mattress. I recommend a 8- 10 inch memory foam mattress for small – average sized individuals.
Another factor to take into consideration when choosing the thickness is durability. Typically the thinner the mattress is, the less durable it is. For my recommendation I would stay away from anything below 8 inches that is going to see regular usage.
Warranty
When selecting a memory foam mattress online, make sure your buying from a reputable company, and one that provides a warranty. You can rest assured that all of my recommendations here on sleepreviews.net are from respected companies with included warranties against defects and premature wear. Also for added piece of mind, if purchased from amazon.com you have the benefit of their 30 day return policy. If the mattress you choose isn't exactly what you were hoping for, contact Amazon customer support and they will work with you to make it right, or make arrangements for a product return.
Editors Note
If your purchasing online, testing out the firmness of a mattress before you buy isn't exactly an option. This is where manufacturers firmness ratings, consumer reviews, and my reviews are all highly useful information.
Not being able to test out the mattress before you buy is also another huge reason why I recommend purchasing from amazon.com. Amazon has amazing customer service, and offers a 30 day return policy on pretty much anything purchased from them. So if your concerned about making the purchase online, don't worry, amazon.com really takes the risk out of buying online.
Cheers,
Derek
Founder of sleepreviews.net